WELCOME TO CAROLINA SPRINGS BREEDING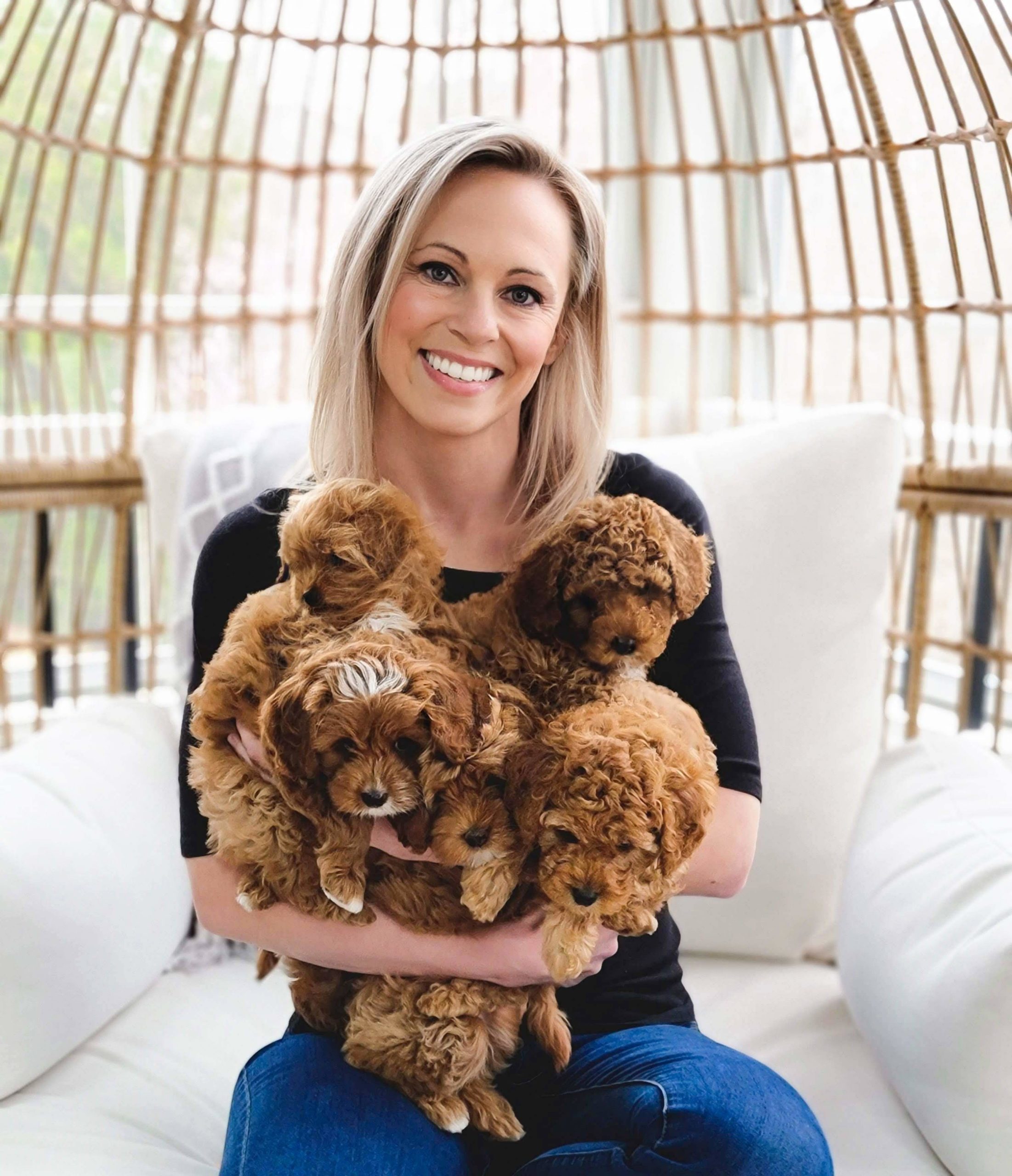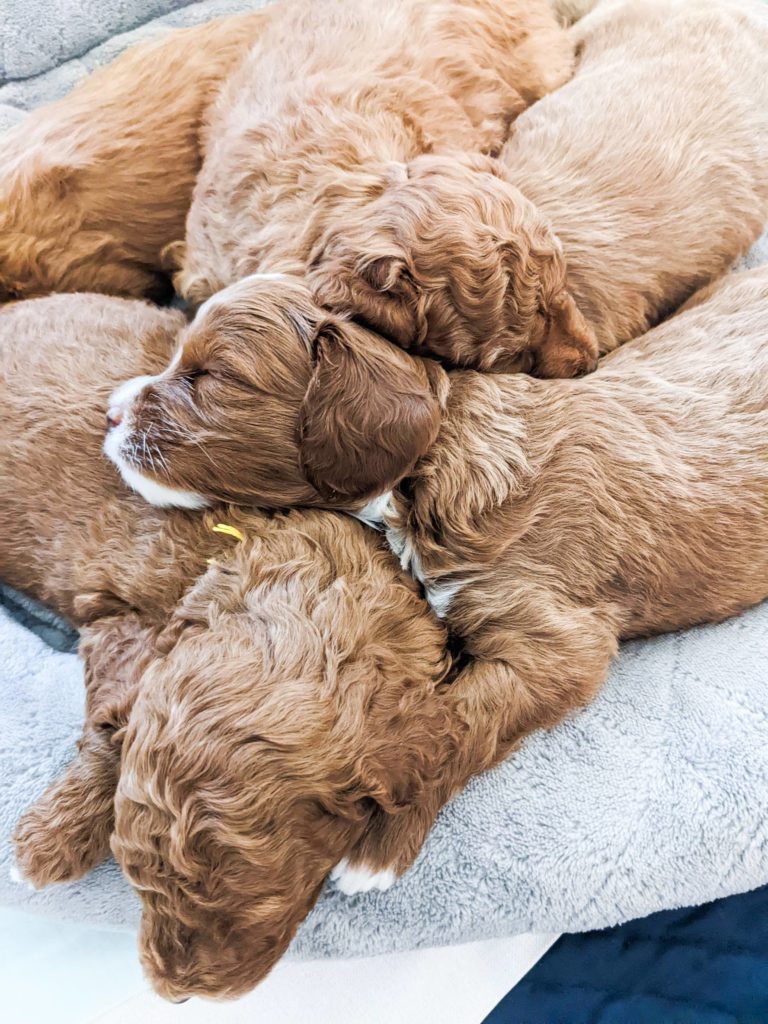 At Carolina Springs Breeding we are passionate about our animals. We raise our puppies in our home in a loving and caring environment. We are dedicated to ensuring our puppies are healthy and well socialized. It is a privilege to help people find the perfect family pet.
Check us out on social media:
We got our sweet and adorable Cavapoo puppy "Dolly" from Carolina Springs Breeding in March 2022. Stephanie, the owner, was so wonderful to work with. She regularly sent us pictures of the litter, and kept us updated on their growth. You can clearly tell how much she loves the puppies and her concern for their well-being. Once picking up Dolly, our relationship did not end. She was open to all medical and grooming questions, because the health and welfare of "her puppies" is very important to her, even after they leave her home. If looking for a Cavapoo puppy, I would highly recommend using Carolina Springs Breeding. My three little girls adore Dolly and she has brought so much joy to all our lives. We could not have asked for a better experience or a better puppy!
Where do I begin with Stephanie and our experience… From beginning to end, she was so kind and accommodating. I found her after speaking with her brother in-law at a neighborhood event about his puppy that he was holding. He was from Millie's first litter. We happen to live in the same neighborhood and she allowed me and my two daughters to see the puppies (after 3 weeks old) on many occasions. My girls asked and wanted to go every day. It was tough because I felt like a nuisance asking her and not once does she ever make us feel like that. I of course didn't ask every time they asked, but I probably asked weekly. I had some personal requests about our puppy and she was so easy to talk to about it and ultimately honored my wishes. I was so impressed with all of the extra therapies and desensitization activities she did with them. My only other dog, ever, is a very anxious dog with knee and hip issues. I didn't really know what I was doing when we got her. We paid 1k for her and it is now obvious why. There is a night and day difference between Sally and Gaston, in every aspect. It makes me sad for my sweet Sally. Stephanie has done so much testing with Millie and the Theo, based on that info, I know I have a super healthy dog with great genes. You really do get what you pay for. We've not only gained the cutest, smartest, sweetest pup ever, but I've gained a friend. Thank you Stephanie! I'll definitely be getting another one in a few years.
Stephanie is caring, responsible and knowledgeable about Cavapoos. She whelped and raised the puppies in her home (a beautiful home). All while allowing me to follow along though a shared cloud photo album that showed me the process; form pregnancy, to birth to crawling, walking, playing, first dry food, litter mate fun, etc. I went down to Raleigh to pick up my pup and met (Millie) the dog momma, and saw where they lived and hanged, that was special. Stephanie was also very accommodating about any request and questions I had, which I had plenty. I would recommend her and her puppies to anyone that I know.
Stephanie is so amazing and I could not recommend her more! She raised healthy, beautiful, confident, loving, friendly puppies that came into our house and family so easily. Stephanie and her family go above and beyond and it shows in the puppy we took home, who is perfect!